Home / 10 Closest Caribbean Islands to the UK
Caribbean is home to 700 distinct islands with turquoise waters, natural beaches and sunny adventures. Each island has its own cultural identity paired with unparalleled scenic views.
The best part is they are not as distant from the UK as you think. Today, we will explore the 10 closest Caribbean Islands to the UK. So, get ready to explore what the Caribbean has hidden for you!
Closest Caribbean Islands to UK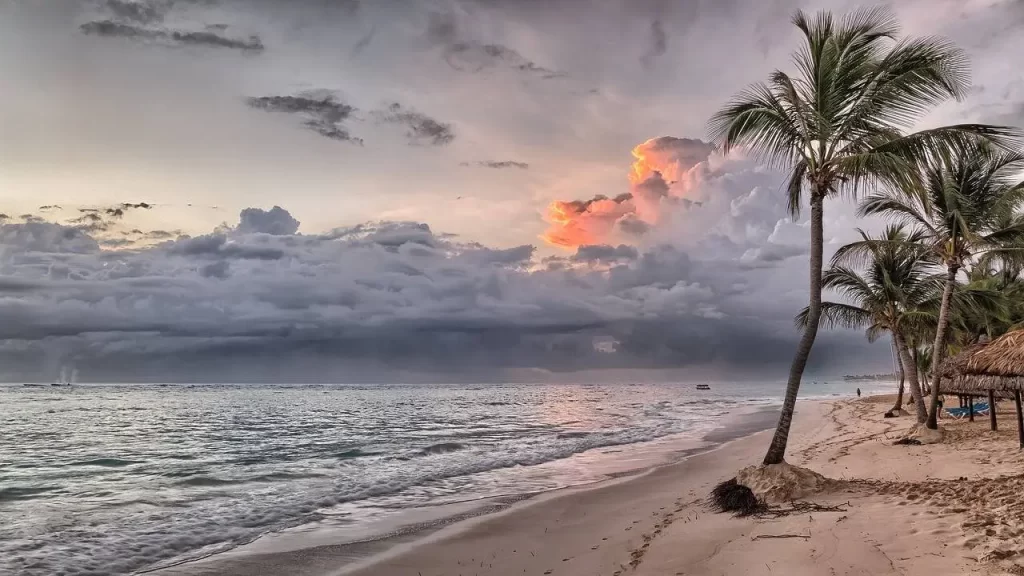 1. Turks and Caicos
With a distance of 4148 miles, it is the closest Caribbean Island to the UK. Turks and Caicos is a low-lying British overseas territory of over 40 islands. Due to its natural salt production, it is one of the significant salt industries in the region. In addition, its islands are the home of diverse marine life.
There are several unique scuba diving sites here. You will reach there in approximately 8 hours by direct flight from the UK. Turks and Caicos have many underwater sea caves, too. However, many of them still need to be discovered.
Places to Visit:
Popular spots in Turks and Caicos are:
• Grand Turk Cruise Centre
• Sapodilla Bay Beach
• Grace Bay
• Cockburn Town
• Chalk Sound
2. Barbados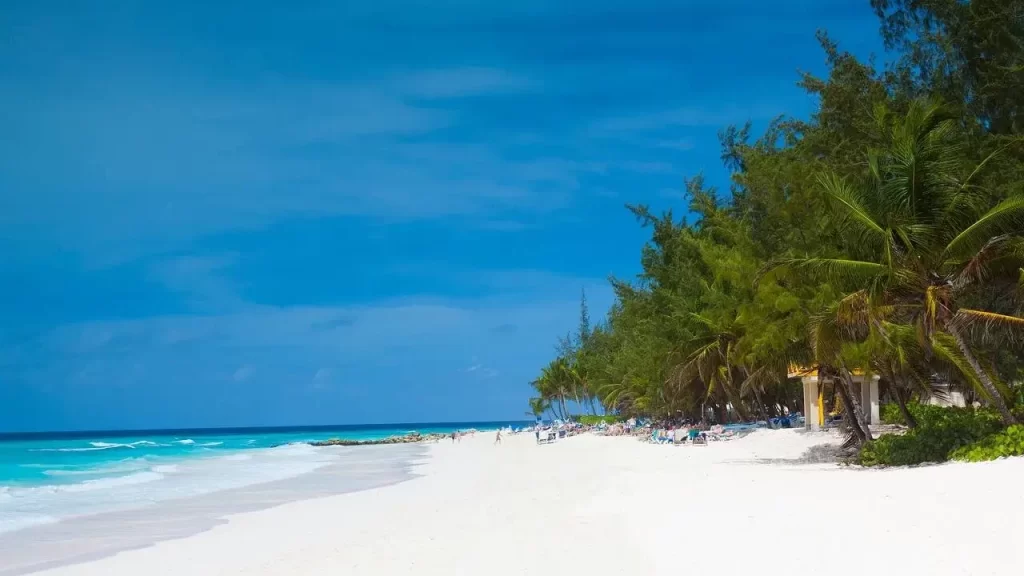 Flying from the UK to Barbados takes approximately 8 hours and 30 minutes. Covering up to a distance of 4200 miles, this is an island with lively people, clear beaches, and delicious cuisines. This perfect tropical escape has historic places, water adventures, and vibrant markets.
Bridgetown is the island's capital, a cruise ship port. All over the island, you will find colonial buildings of high historic significance. Its climate is usually pleasant. On average, the temperature has neither risen above 30°C nor fallen below 22°C.
Places to Visit:
While in Barbados, you can visit scenic places like:
• Flower Forest
• The Boatyard Club
• Bridgetown
• Animal Flower Cave
• Harrison Cave Eco-Adventure Park
3. Antigua and Barbuda
It is a twin island with breathtaking scenic views at the Atlantic and Caribbean meeting points. It is approximately 4021 miles away from the UK. The absence of mountains and forests differentiates it from other islands. However, 365 beaches are found here. These beaches are public, free, uncrowded, and with many facilities.
The local language is English. So, the communication between tourists and locals is comparatively easier. The National Museum of St. Johns displays an extensive collection of colonial artefacts.
Places to Visit:
Antigua and Barbuda's must-visit locations are:
• Prickly Pear Island
• Betty's Hope
• Nelson's Dockyard
• Devil's Bridge
• Darkwood Beach
4. Saint Lucia
Another Caribbean Island which is close to the UK is Saint Lucia. Its dramatic landscapes attract tourists from all over the world. Furthermore, you will find several volcanic peaks and rich rainforests here. With the help of direct flights from the UK, you can reach it in approximately 9 hours.
The island experiences dry and wet seasons due to its tropical maritime climate. Walking on the small trails in the interior rainforest will lead towards breathtaking waterfalls like 15m high Toraille.
Places to Visit:
At Saint Lucia, tourist-worthy places to visit are:
• Castries
• Pigeon Island
• Vieux Fort
• Cocoa Farm
• The Pitons
5. Port of Spain
Port of Spain is known for its vibrant carnival, soca music, and lively parades. Around the city, you will find numerous Gothic-style buildings. It includes majestic rows of mansions known as the 'Magnificent Seven' built in the 1900s. They are the source of historical and architectural interest for many tourists.
Unlike other Caribbean islands, Port of Spain does not depend on tourism for its economy. The diverse industries of the island, like the production of alcoholic beverages, cigarettes, plastics, and building materials play a vital role in strengthening the economy. It is almost 4379 miles away from the UK. It takes nearly 9 hours to reach here via direct flight.
Places to Visit:
Sites worthy to visit in Port of Spain are:
• Maracas Beach
• Queen's Park Savannah
• Royal Botanical Gardens
• Maracas Falls
• Caroni Swamp
6. Cayman Islands
Cayman islands are famous for their world-famous beach resorts and diverse scuba diving experiences. In addition, there are various snorkelling sites too. These islands are home to diverse natural sites, wildlife, and cultural variation.
The primary asset of the Cayman Islands is the pleasant tropical island. It maintains about 27°C annually, making it ideal for tourists. Considering the island's natural good weather and beautiful scenic views, the government has heavily invested in promoting tourism. Their hard work has paid off, and the islands have developed a good reputation for tourism.
Places to Visit:
The following sites are excellent to visit for tourists:
Stingray City
Seven Mile Beach
Smith Cove
Cemetery Beach and Reef
Blow Holes
7. Dominican Republic
This Caribbean country is in the west of Haiti on the island of Hispaniola. It is well known for its sandy beaches, luxury resorts, and golfing. Its landscape consists of hills, grasslands, and rainforests, including Pico Duarte, the highest peak in the Caribbean.
Along with lovely beaches, Dominican's capital city has several landmarks that are worth paying a visit to. Spanish is the first language of this region. However, the number of English speakers is constantly increasing.
Places to Visit:
Do visit the following sites if you ever go to the Dominican Republic:
Saona Island
27 waterfalls of Damajagua
The 3 Eyes National Park
Ocean World Adventure Park
Bavaro Beach
8. Cuba
With the home to diverse places and colourful buildings, Cuba has the most significant area compared to all Caribbean Islands. It is a land of diverse cultures with mixed traditions. The capital of Cuba is Havana. Havana is the central commercial hub of the country, surrounded by spectacular waterfalls and beaches.
Other major cities are Santiago, Camaguey, and Trinidad. They have marvels of rich colonial Spanish architecture, which is fascinating for people worldwide. It took 10 hours to reach Cuba from the UK, covering a distance of 4392 miles.
Places to Visit:
Must-Visit places in Cuba are:
Varadero Beach
Old Havana
Valle de Vinales
Old Square
Sirena Beach
9. Bahamas
At a distance of 4186 miles from the UK, there is an extensive group of islands called the Bahamas. With the convenience of direct flights, you can reach there in approximately 9 hours 30 mins. It has a high geographical significance due to its central location at the gateway of the Gulf of Mexico, the Caribbean Sea, and the Central American region. Due to this, the Bahamas' history has a distinctive and frequently spectacular identity.
More than one-third of the GNP is dependent on tourism. Since no income or corporate taxes exist, many trusted companies are interested in settling here.
Places to Visit:
The following areas of the Bahamas are worth seeing:
Nassau
Freeport
Sandy Point
George Town
Aqua Venture
10. Jamaica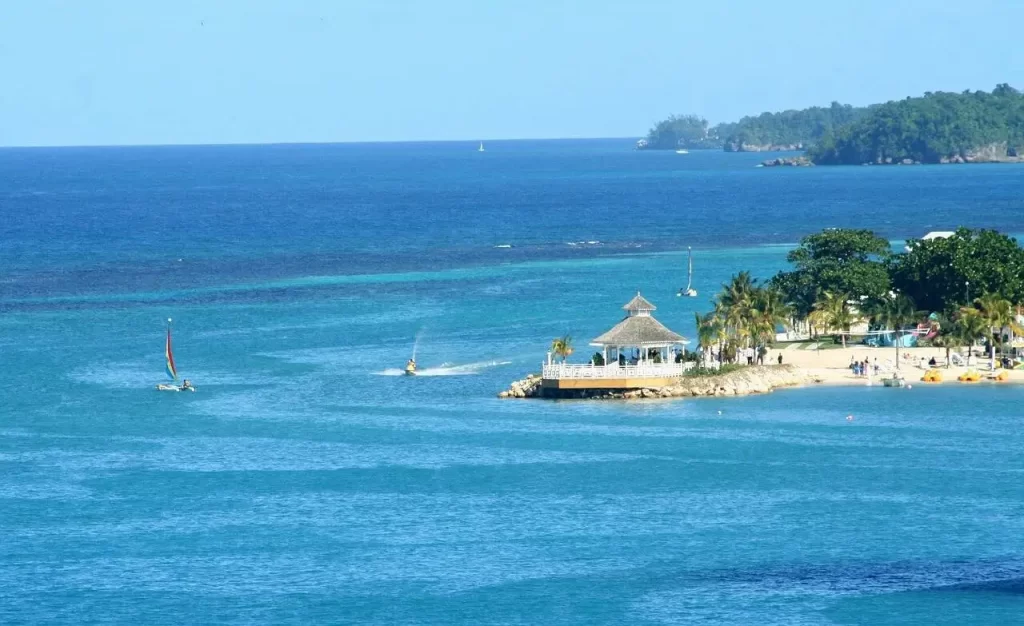 You might have heard of Jamaica because of famous people like Bob Marley, Usain Bolt, Sean Paul, etc. The renowned island of Jamaica is approximately 4658 miles away from the UK. A direct flight of almost 10 hours will take you there. It offers scenic beaches, luxury hotels, magical waterfalls, and unique food options.
Due to northeast trade winds and sea, Jamaica has a tropical climate. Rains are seasonal here, which fall mainly in October and May. However, this region experiences thunderstorms from June to September. Diverse ecosystems are found here, so it is home to various wildlife.
Places to Visit:
If you plan to go to Jamaica, visit these sites:
YS Falls
Doctor's Cave Beach
Martha Brae River
Bob Marley Museum
Bloody Bay
In a Nutshell
In short, each Caribbean island has unique scenic views, natural landscapes, and fun experiences. Direct flights to these islands help you to get there in minimum time. Due to such convenience, we are more connected to the world than we might think. If you want to book direct flights to explore these places more, Emenac Travel is at your service. Visit our website and start your journey.
FAQs
How many hours does it take to fly from the UK to Barbados?
It takes almost 8 hours and 30 minutes to reach Barbados from the UK through direct flights. In-direct flights will take longer to get there.
What is the currency of Saint Lucia?
The East Caribbean dollar (EC$) is the national currency of Saint Lucia. One pound sterling is equivalent to 3.39 EC$.
What is the flight time from the UK to the Caribbean?
On average, direct flights from the UK to the Caribbean last for 8 to 9 hours. However, the duration of indirect flights depends upon the course of each stay.
What is the time difference between the UK and Jamaica?
Jamaica is 6 hours behind the UK in time.
Which airlines fly from the UK to the Caribbean?
British Airways
Air Canada
Finnair