Home / 10 Cheapest Places to Travel in the World
You want to get there cheaply when it comes to the best places to travel in the world. But what does that mean?
Is it about money? About time? Is it about getting the most out of your money?
Well, it includes all of those things as well as more. We will show you where we think the cheapest places to travel are in the world, so you can go exploring without breaking the bank!
Cheapest Places to Travel in the World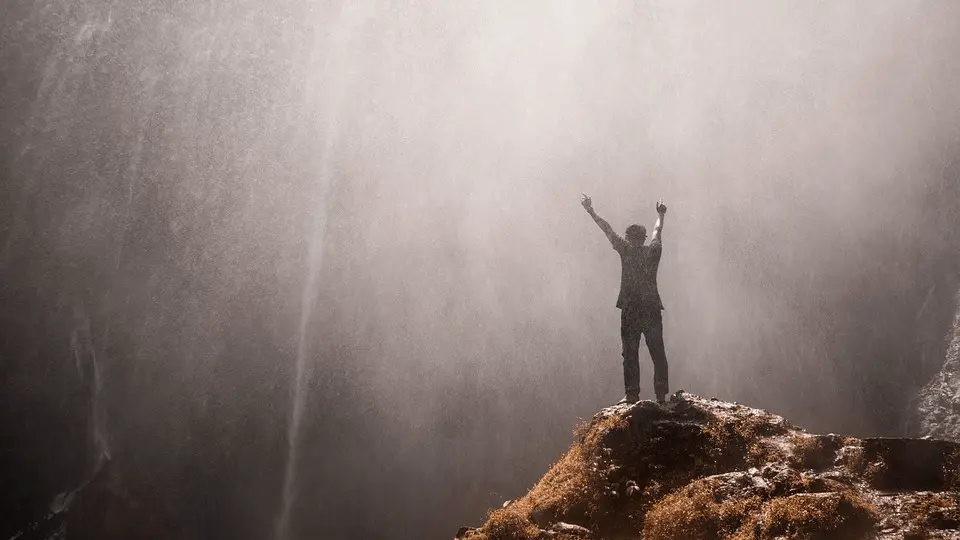 Regarding travelling, there are few things more important than affordability. But what does that mean? How much does it cost for you to have a good time?
While the world is full of expensive places, there are also plenty of remarkably cheap places. These ten places are great to visit if you want a bargain vacation.
1) Laos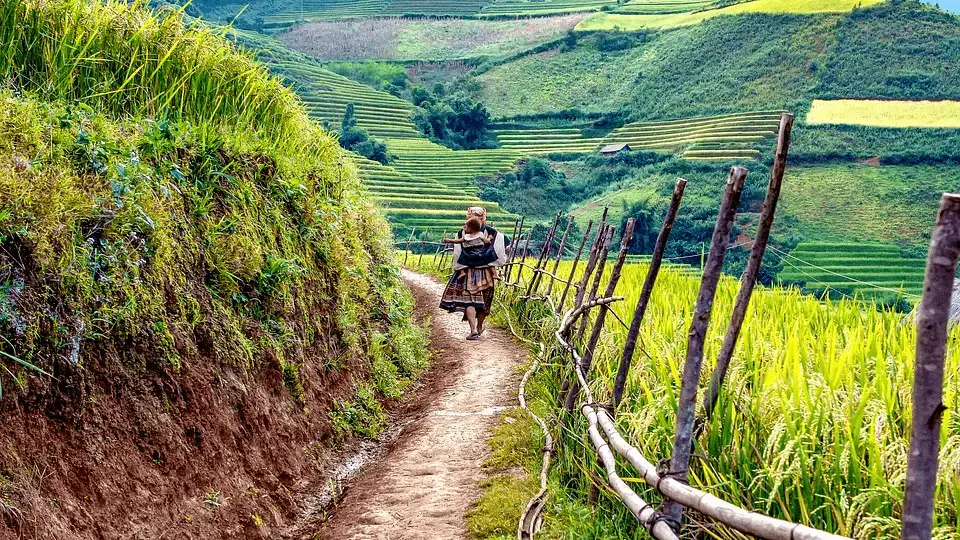 Laos is truly one of the most affordable places to travel in the world, and it's even a good place to visit if you're on a budget. It's a landlocked country, but it has some great beaches, as well as incredible mountain scenery and temples that are worth visiting even if you don't go hiking up any mountains.
The country has a very low cost of living and almost no tourists, so you'll have a lot of space to enjoy your vacation. It also has amazing landscapes and culture, so there's plenty for you to see while you're out there!
2) Vietnam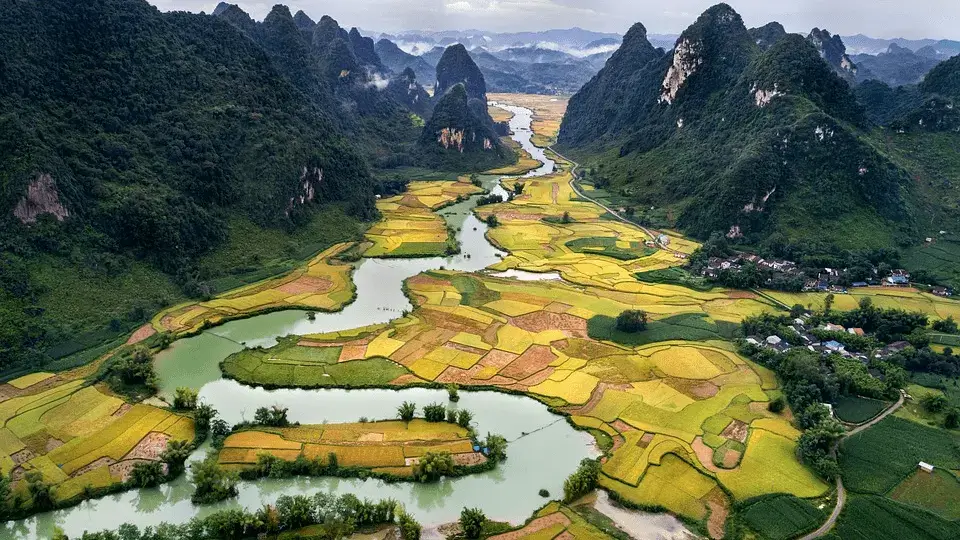 Vietnam is one of the most affordable destinations in the world, and we're not just talking about the food. This country has been modernised and developed rapidly over the last few decades, so it's now easy to travel here for relatively low prices. The country also boasts a wide variety of attractions, from scenic mountains to bustling cities to beaches so beautiful they're almost surreal.
Vietnam is a great place for backpackers and budget travellers. Not only does it have some of the cheapest hotels and hostels in the world, but it also has some of the most beautiful countryside. There are so many different activities you can do in Vietnam!
3) Cambodia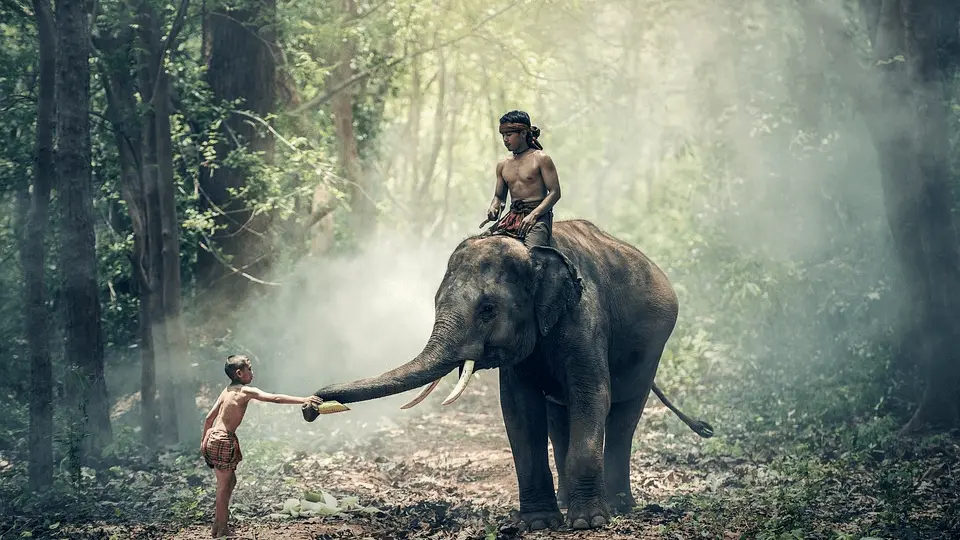 Cambodia may be small, but it's packed with things to see and do. From the stunning temples of Angkor Wat to the beautiful beaches of Koh Rong, there's no shortage of attractions to keep you entertained. And the best part? Many of these attractions are affordable and convenient. And let's not forget the delicious cuisine! Indulge in mouth-watering dishes like Amok (a coconut milk and fish curry) and Lok Lak (a stir-fried beef) without worrying about breaking the bank.
Don't be surprised if the locals invite you over for a home-cooked meal or soccer game because they are the friendliest people. So whether you're exploring the local markets or taking a sunset boat ride down the Mekong River, you won't have to worry about breaking the bank.
4) Northern Thailand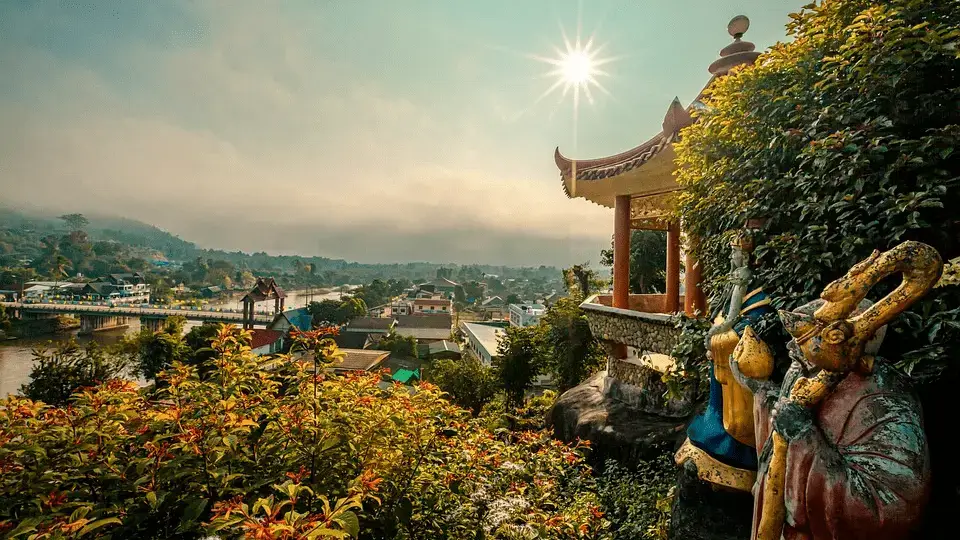 This underrated gem is breathtakingly beautiful and one of the cheapest places to travel in the world.
Start your journey by exploring the bustling city of Chiang Mai, where ancient temples and modern coffee shops coexist in perfect harmony. Then, venture into the countryside to explore the stunning mountains, verdant rice paddies, and charming villages that make Northern Thailand special.
Feeling hungry? Don't miss out on the delicious street food that Northern Thailand is famous for. From spicy papaya salad to savoury khao soi noodles, your taste buds will thank you for the culinary adventure. You'll also meet friendly locals, who will be the best part of your trip! They will accompany you with everything, whether learning how to make traditional handicrafts or trying your hand at Thai boxing.
5) Indonesia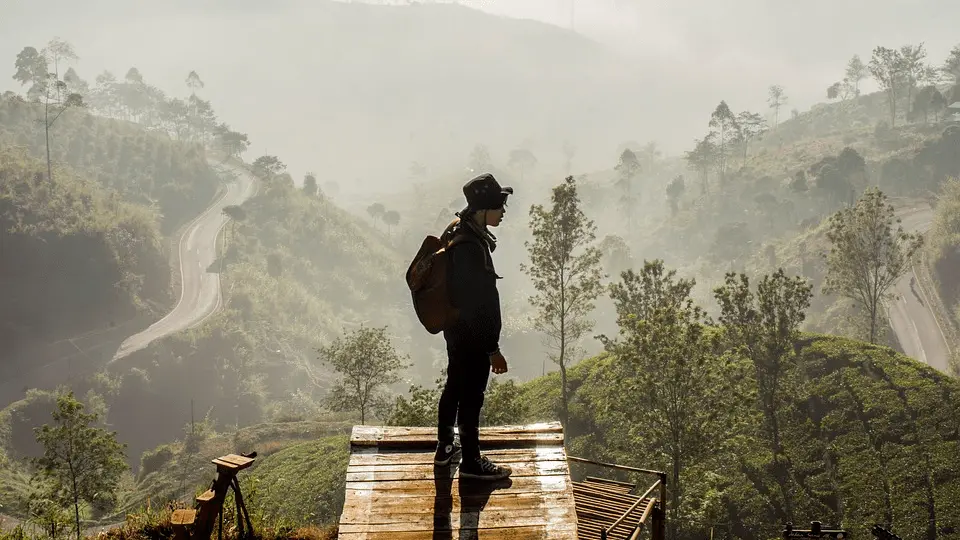 Get ready to be blown away by Indonesia's stunning landscapes. And let's not forget about the mouth-watering cuisine, which blends the flavours of Chinese, Indian, and Malay cultures into a tantalising fusion of tastes.
But the real reason to visit Indonesia? The people! Indonesians are some of the friendliest and most hospitable people with so much compassion. You'll be welcomed with open arms and treated like family, whether you're in a big city or a small village.
6) The Philippines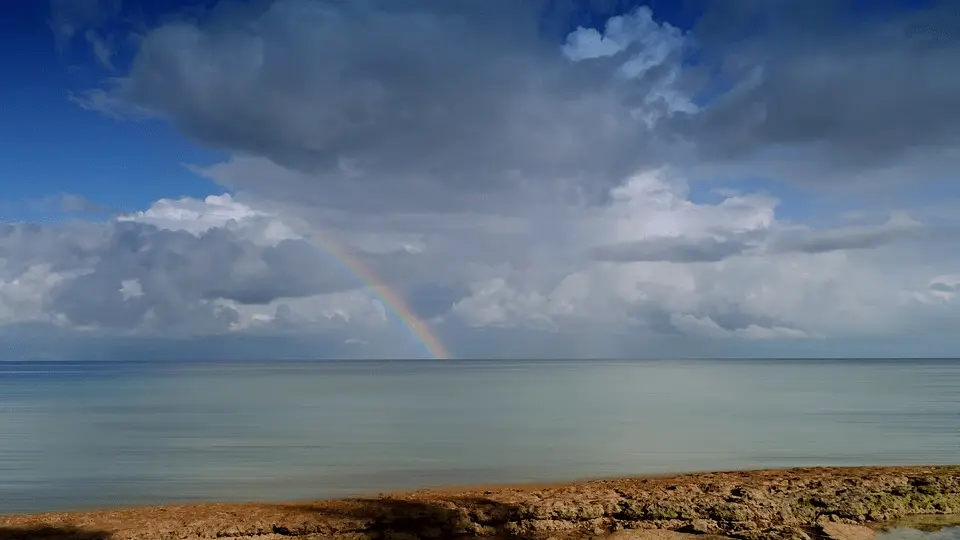 With over 7,000 islands to explore, you'll never run out of things to do in the Philippines. From lounging on the pristine beaches of Palawan to exploring the bustling city of Manila, this country is a tropical paradise that will leave you breathless.
And let's talk about the food. Filipino cuisine is a mouth-watering blend of Spanish, Chinese, and Malay influences, and it's guaranteed to tickle your taste buds. From savoury adobo to sweet halo-halo, you'll be in foodie heaven.
And don't worry about getting lost in translation because English is widely spoken throughout the country, so you'll have no trouble communicating with the locals.
7) Malaysia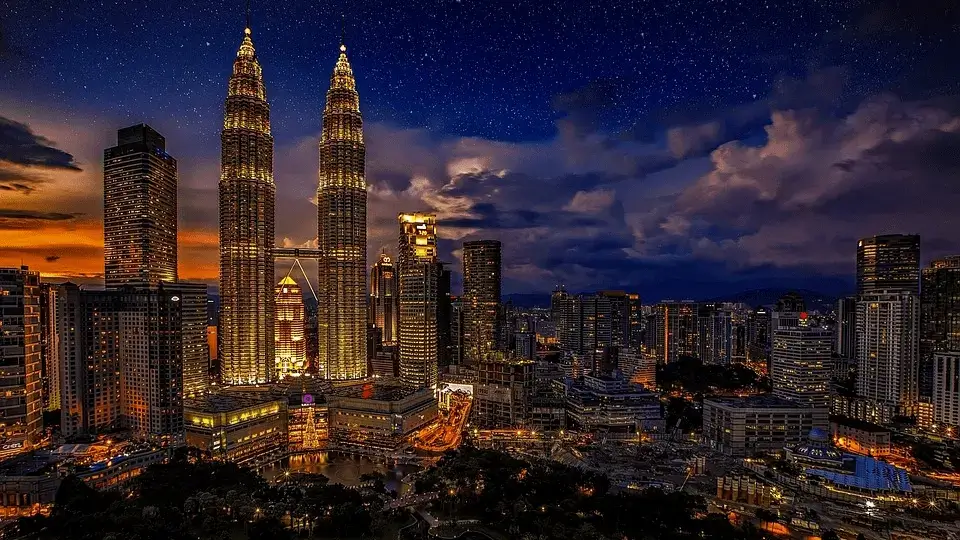 This vibrant Southeast Asian nation is home to stunning natural landscapes and vibrant cities and is one of the cheapest places to travel in the world.
You can start your Malaysian adventure by exploring the bustling capital of Kuala Lumpur, where towering skyscrapers and ancient temples collide. Then, venture into the countryside to hike through lush rainforests, spot wildlife, and swim in crystal-clear waterfalls.
Their cuisine is a melting pot of flavours, combining Malay, Chinese, and Indian influences into a mouth-watering fusion of tastes. Whether you're bargaining for souvenirs at a night market or learning how to make traditional batik prints, you'll be greeted with smiles and open arms because of the welcoming nature of Malaysians.
8) Sri Lanka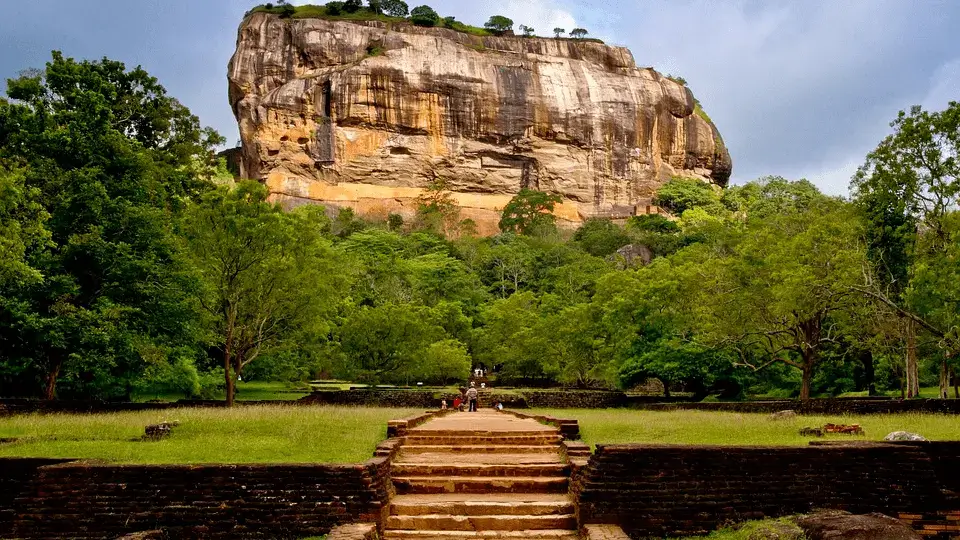 Ah, Sri Lanka – the gem of the Indian Ocean. This tropical paradise is a must-see with its pristine beaches, architectural marvels, and various culinary delights. Plus, venturing to Sri Lanka doesn't have to break the bank.
In Sri Lanka, you'll be treated like royalty, whether you're exploring the cities or visiting a rural village.
9) Nepal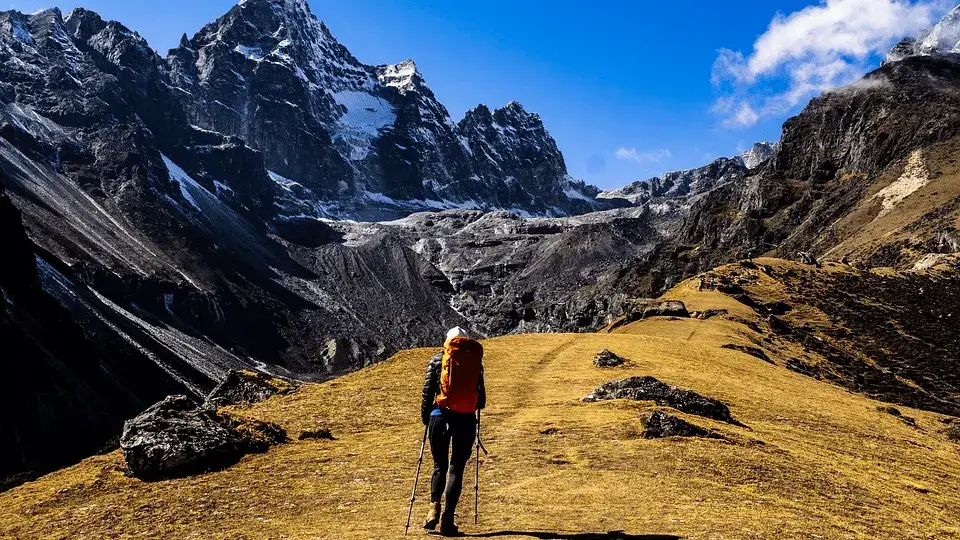 Nepal offers a diverse and fascinating trekking experience, with activities for all ages and budgets. Whether you're interested in exploring rural villages, going on elephant safaris, or hiking in the Himalayan Mountains, this is the place to do it!
But Nepal is more than just mountains. The vibrant capital city of Kathmandu is a hub of art, culture, and history. And let's not forget about the people. Nepalis are some of the warmest and most welcoming people you'll ever meet. Whether chatting with locals in a tea house or participating in a cultural festival, you'll feel like you're part of the family.
10) Taiwan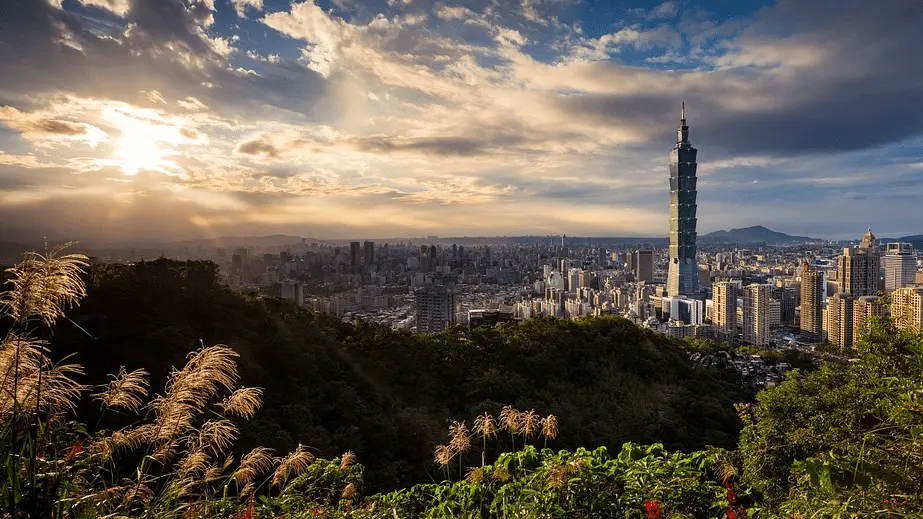 If you didn't already know, Taiwan is home to some of the most awe-inspiring natural sights you'll ever see. If you're looking for incredible adventures on a budget, look no further than this Asian gem. This underrated country has some hidden gems waiting to be discovered, which are much cheaper than similar attractions in countries like Japan or South Korea.
With its skyscrapers, bustling night markets, and stunning natural scenery, Taiwan has something for everyone.
Book The Best Destinations Now With Emenac Travel!
Are you sick of going on vacation to the same old dull places? Do you wish to go to new places and make lifelong memories? Then don't look any further than Emenac Travel!
With just a few clicks, you can make reservations at the world's top travel destinations with Emenac Travel.
But we're not just another travel agency but your ultimate travel companion! Our team of experts will make your trip as seamless and enjoyable as possible. We'll help you find the best deals, plan your itinerary, and provide you with insider tips and recommendations for your chosen destination.
And the best part? We make it all so easy! With our user-friendly website and 24/7 customer support, booking your dream vacation has never been easier. So why wait? Book cheap flights now with Emenac Travel and prepare for the adventure of a lifetime!
Long Story Short
The world is full of amazing places, and we are so lucky to have the opportunity to explore them.
We hope you've enjoyed this post about the best budget destinations in the world! We'd love to hear your thoughts on where you would go and what you would do if money were no object. Let us know in the comments below!