Home / The Future of Air Travel: Trends and Innovations
Welcome to this blog, where we'll be uncovering the mind-blowing advancements that await us in the not-so-distant future. Now, we know what you're thinking: Aeroplanes, airports, and all that jazz might sound a bit dull. But hold on to your hats (or should we say headsets?) because the air travel industry is about to experience a transformation like never before!
But hey, don't worry if you're not an aviation enthusiast or a tech guru. This blog is designed to be your trusty co-pilot, translating complex concepts into easily digestible nuggets of knowledge. Get ready to witness the future of air travel unfold before your eyes. The sky's the limit, and we're about to soar higher than ever!
The Future of Air Travel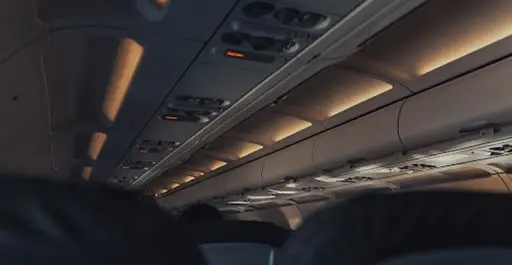 It's like stepping into a sci-fi movie, except this time, you're the star of the show. So hold on tight because we're about to embark on a journey that will have you dreaming of endless possibilities. Trust us, the future of air travel is here, and it's ready to sweep you off your feet.
Technological Advancements for Reducing Carbon Emissions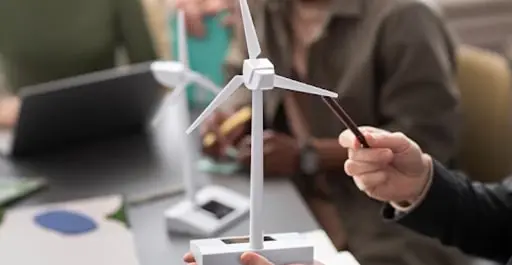 One of the coolest things happening right now is the development of electric and hybrid aircraft. These planes are like superheroes because they use electricity and renewable energy to fly. This means they don't release as many bad gases into the air. Imagine a future where planes fly silently and leave behind only clean air. It's so amazing!
But it's not just the planes that are going green. Airports are joining in on the action too. They're installing solar panels, wind turbines, and other cool things that use renewable energy. This helps the airports generate their own clean power. It's like they're showing off how to be eco-friendly and reduce pollution. It's a big step towards making our future greener and better!
Streamlined Check-In and Boarding Processes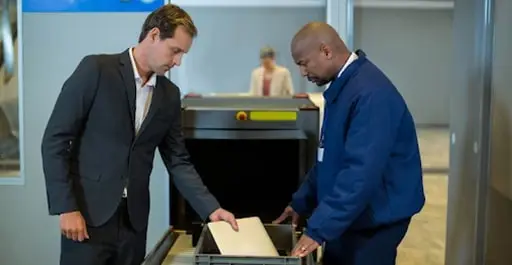 No more hassle with passports, tickets, and boarding passes! Thanks to digitalisation, travellers can now check in online without any trouble. All they have to do is use user-friendly websites or mobile apps to complete the necessary paperwork in a breeze. This saves a lot of time when they get to the airport.
After checking in, it's time to board the plane. Airlines are coming up with cool ideas to make boarding easier and more enjoyable. One exciting advancement is biometric technology. This fancy tech uses special physical features like fingerprints or facial recognition to confirm who you are. It's like magic!
Autonomous Aircraft and Pilot-Assistive Technology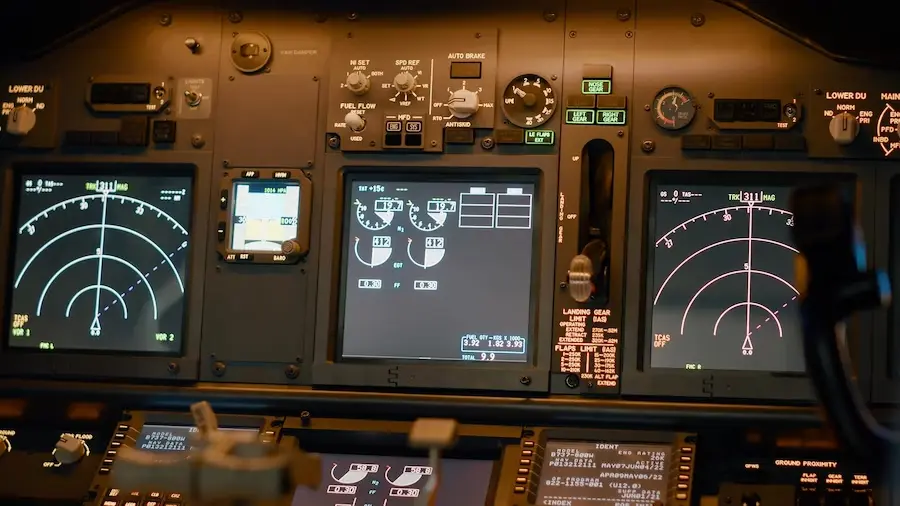 Imagine a world where planes fly through the sky without direct human control. It may sound like something from a sci-fi movie, but it's becoming a reality. With fancy sensors, artificial intelligence, and super advanced navigation systems, these amazing planes can analyse their surroundings and adjust accordingly. This makes sure that everyone on board has a safe and efficient journey.
Moreover, instead of replacing human pilots, this awesome technology works together with them. It helps pilots do their job even better and makes flying even safer. These advancements not only make pilots more aware of what's happening around them, but they also reduce their workload. This means pilots can focus on the important stuff and keep the flight smooth and secure for everyone.
Smart Airport Infrastructure and Operations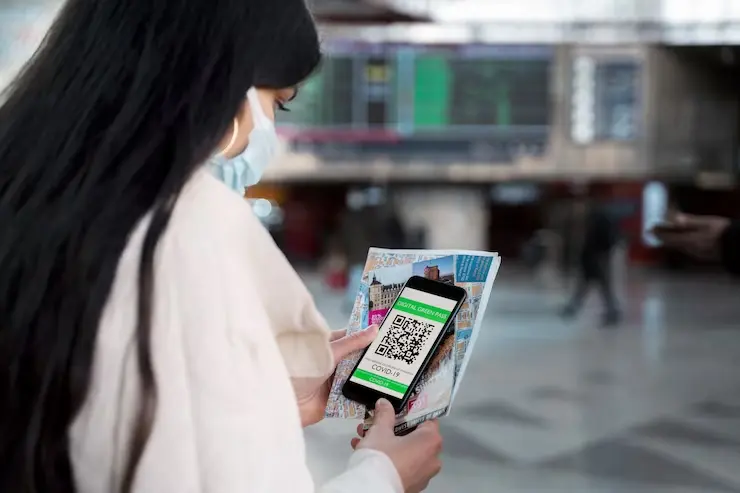 Say goodbye to the days of chaos and confusion at airports! Airports are using super cool technologies to make your journey smooth and easy. From the moment you step into the terminal, you'll have an amazing and easy experience. First of all, airports are getting rid of manual processes and embracing automation. They're using smart sensors and fancy robots in baggage handling systems to make sure your luggage gets to the right place quickly.
And when it comes to security, they're using artificial intelligence and facial recognition to keep you safe and make the screening process super quick and easy. Just imagine walking through an airport where everything is connected and works together perfectly. These smart technologies give travellers all the information they need right at their fingertips.
Advanced Baggage Handling and Tracking Systems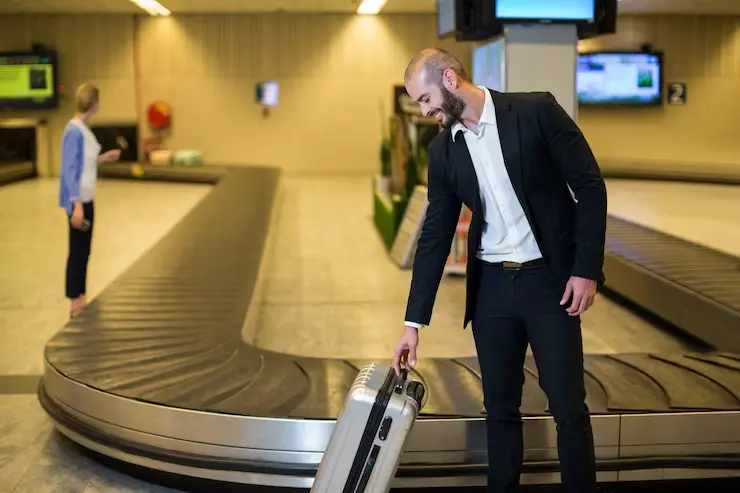 Just picture a world where your luggage effortlessly glides along a conveyor belt, guided by super smart sensors that ensure it goes to the right place. There are these awesome systems that automatically sort your bags and send them on the correct path. This means there's way less chance of your luggage getting lost or mishandled. It's all about using technology to make your journey stress-free, so you can focus on having fun!
But guess what? There's even more cool stuff happening! Baggage-tracking solutions are becoming more and more common. This helps you relax and feel more secure, knowing your luggage is on track and not lost or delayed.
Utilization of Artificial Intelligence for Airport Management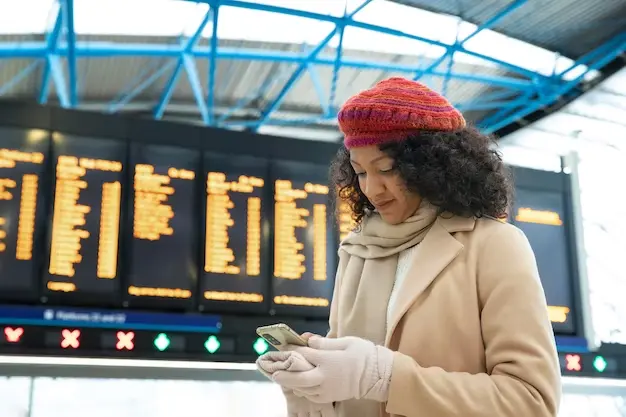 AI is like a superhero. Just imagine an airport where smart systems and clever algorithms are working in the background, making everything awesome in real-time. They take care of important things like managing flight schedules, deciding which gates to use, and making sure baggage handling and security screenings go perfectly.
But wait, there's even more! AI also helps make the passenger experience even better. There are these cool chatbots powered by AI that are always ready to help and answer any questions you have. Plus, there's something called predictive analytics powered by AI. It's like having a crystal ball that can tell the airport how many people will be there and when. This helps the airport plan ahead!
Book With Emenac Travel and Let Go Of All The Worries!
Now, you might be wondering, why choose Emenac Travel? Well, hold on tight because we're about to spill the beans on why we're the superheroes of the travel industry. It's like having a personal travel genie who takes care of all the details, leaving you with nothing but excitement and anticipation.
With Emenac Travel, you can wave goodbye to the hassles and headaches of travel planning. We've got you covered from start to finish, making sure every aspect of your trip is seamless and stress-free. Whether you're craving the white sandy beaches of Bali or the vibrant streets of Singapore, we'll make it happen with a sprinkle of magic.
So get ready to sit back, relax, and let go of all your worries as you embark on a journey with Emenac Travel.
Long Story Short
So, let's embrace this brave new world with open arms and adventurous spirits. Let's step into the future of air travel and make it our own. From the moment we step foot in the airport to the breathtaking moments at 30,000 feet, let's make each journey a story worth telling.
Remember, as you spread your wings and soar into the unknown, Emenac Travel is here to guide you, providing seamless experiences, unforgettable adventures, and a world of possibilities at your fingertips. Thank you for joining us on this wild ride through "The Future of Air Travel: Trends and Innovations." Until we meet again, keep dreaming.
The sky's the limit.