Home / Where is Hot and Cheap in October?
As the weather starts to cool down in many parts of the world, October can be a great time to travel to destinations where the temperatures are still warm and the prices are affordable. Whether you're looking to soak up the sun on a beach, explore historic cities, or enjoy outdoor activities, plenty of destinations around the world offer hot and cheap options in October. 
In this blog post, we'll explore some of the top places to visit in October for those on a budget without sacrificing the quality of your trip. So, get ready to pack your bags and discover where you can travel to experience the best of both worlds this October!
Best Holiday Destinations That Are Hot in October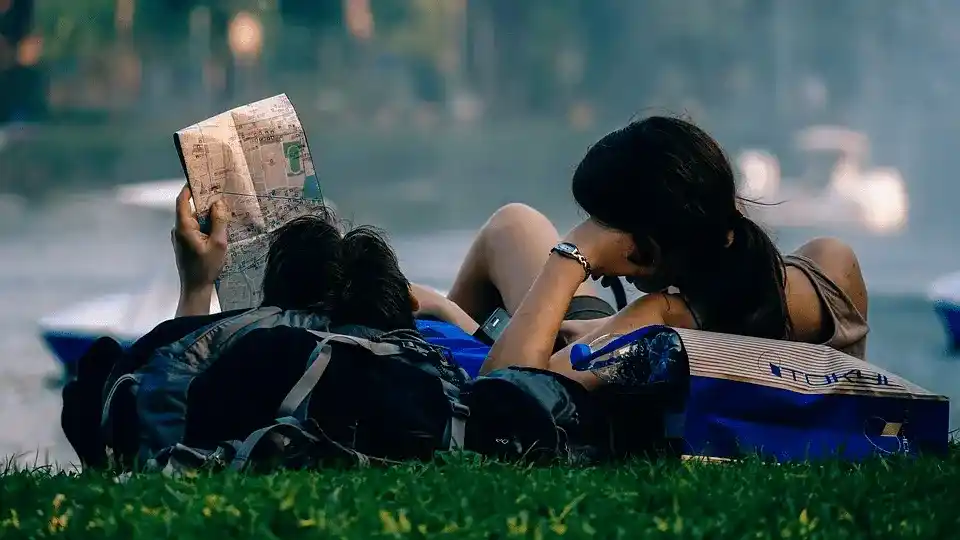 As the crisp autumn air sets in, it's time to start thinking about a warm and sunny getaway. But where to go? Fear not because we have rounded up the best hot holiday destinations in October. Whether you're looking for white sand beaches, exotic cuisines or breathtaking scenery, we've got you covered.
1) Cancun, Mexico (32.9 °C)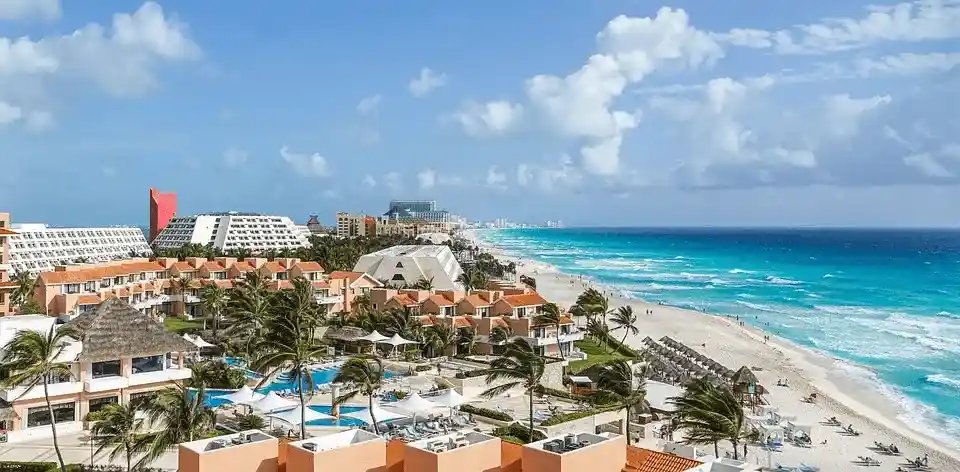 First on our list of hot holiday destinations in October is the ultimate tropical paradise, Cancun! With an average temperature of 32.9°C, you can say goodbye to those chilly autumn nights and hello to endless sunshine and warm waters. Cancun has much to offer everyone, whether you want to relax on lovely beaches or visit historic Mayan ruins. Moreover, you'll never want to leave this Mexican oasis with many world-class resorts, delicious cuisine, and vibrant nightlife.
So grab the sunblock and get prepared to enjoy Cancun's sun-kissed splendour!
2) Marrakech, Morocco(28.3 °C)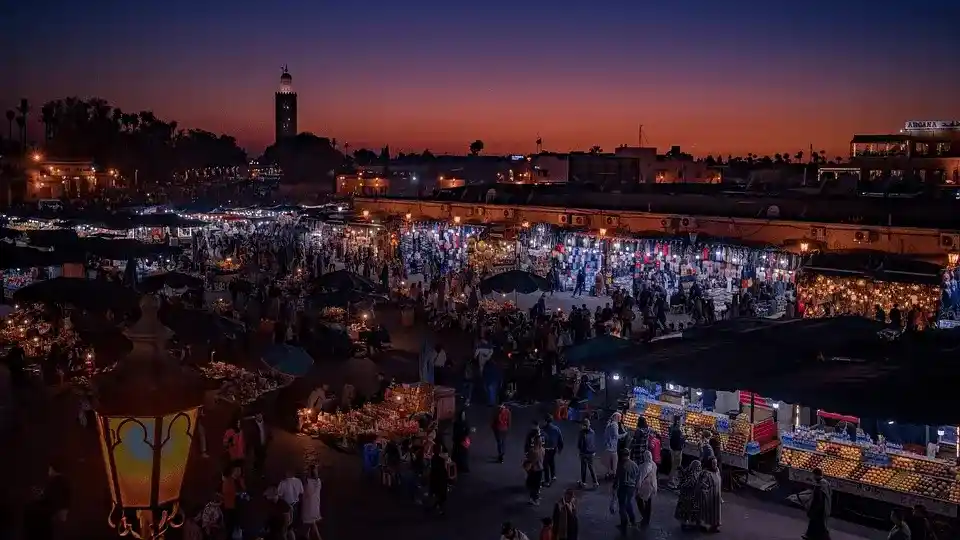 Look no further than Marrakech if you want a vacation spot that is both exotic and scorching. With an average temperature of 28.3°C, this North African gem is the perfect place to escape the chilly October weather. Marrakech is a city of contrasts, with bustling souks, tranquil gardens, and vibrant nightlife all coexisting in perfect harmony.
Moreover, you can immerse yourself in the local culture by trying traditional Moroccan dishes or haggling with vendors for the best deals on souvenirs. And don't forget to take in the stunning architecture, with its intricate tilework and colourful mosaics.
Therefore, plan your vacation to Marrakech right away if you're looking for a memorable adventure in a place that is truly unique.
3) Sharm El Sheikh, Egypt (28 °C)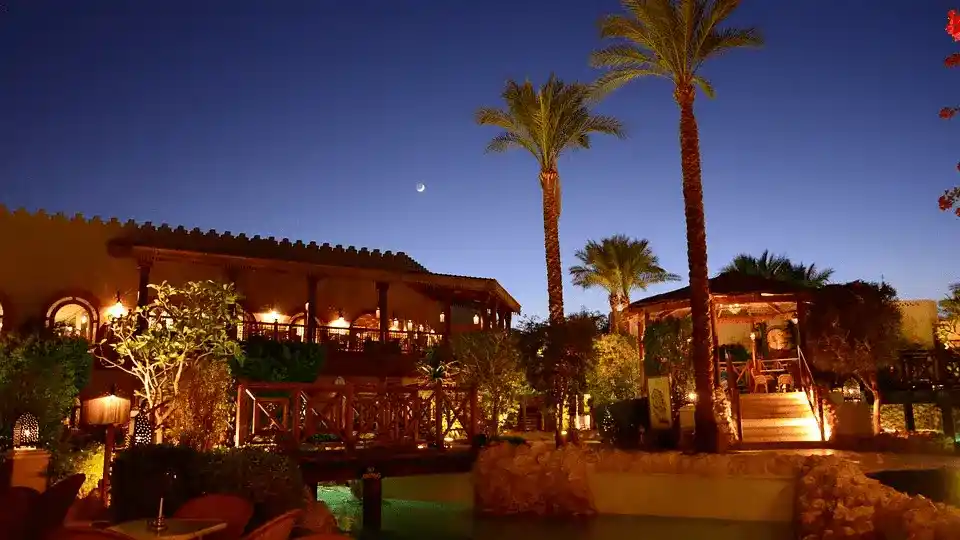 Look no further than Sharm El Sheikh because this destination is warm as it is luxurious! With an average temperature of 28°C, this Egyptian paradise is the perfect place to soak up the sun and indulge in some serious pampering. From world-class resorts to stunning beaches and vibrant coral reefs, Sharm El Sheikh has everything you need for the ultimate relaxation experience.
Moreover, You can snorkel in crystal-clear waters, indulge in a traditional hammam, or simply lounge by the pool with a refreshing drink in hand. And with many delicious dining options and bustling nightlife, you'll never be bored in Sharm El Sheikh.
So why wait? Book your trip now and discover the ultimate in luxury and relaxation!
4) Lanzarote, Spain (26.8 °C)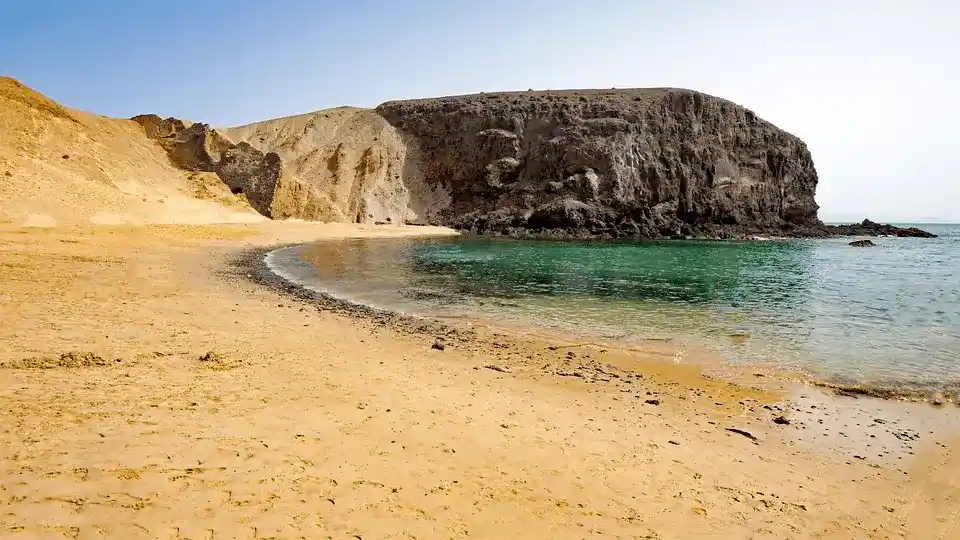 With an average temperature of 26.8°C, this Canary Island gem is the perfect place to escape the autumn chill and bask in the sunshine. With its exotic landscapes, gorgeous beaches, and quaint villages, Lanzarote is a special place to visit. Additionally, you can explore the Timanfaya National Park, where you can hike through volcanic craters and marvel at the breathtaking views.
Or you could just unwind on the beach with a good book and a cold beverage. There is everything for you on this sunny island, including a burgeoning art scene and delectable regional cuisine.
5) The Republic of Cyprus (26.7 °C)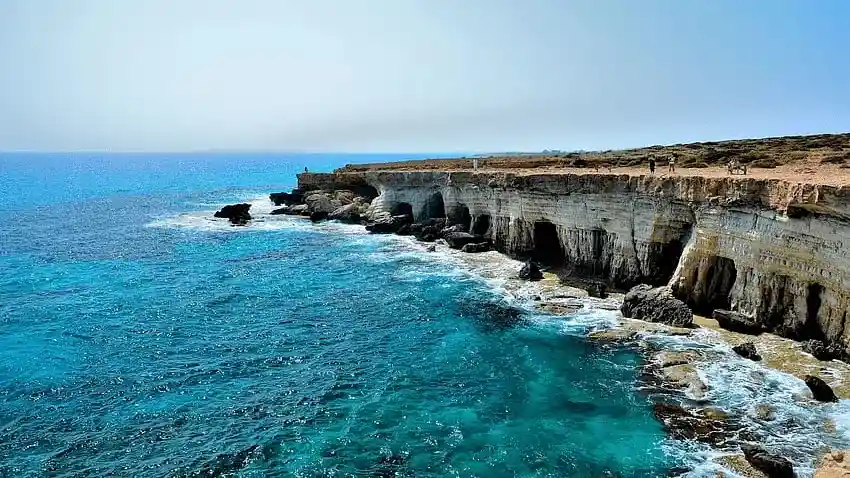 We like to call this place the "idyllic island of Cyprus". With an average temperature of 26.7°C, Cyprus is the perfect place to escape the autumn chill and enjoy some much-needed sunshine. Cyprus will not let you down whether you want to visit historic sites, unwind on white sand beaches, or eat great Mediterranean food. There is always something to see and do because of the region's fascinating history and breathtaking natural beauty.
From charming villages to bustling cities, Cyprus offers a unique blend of old-world charm and modern amenities. So why not book your trip today and discover all these Mediterranean gem offers?
6) Gran Canaria, Spain (26.4 °C)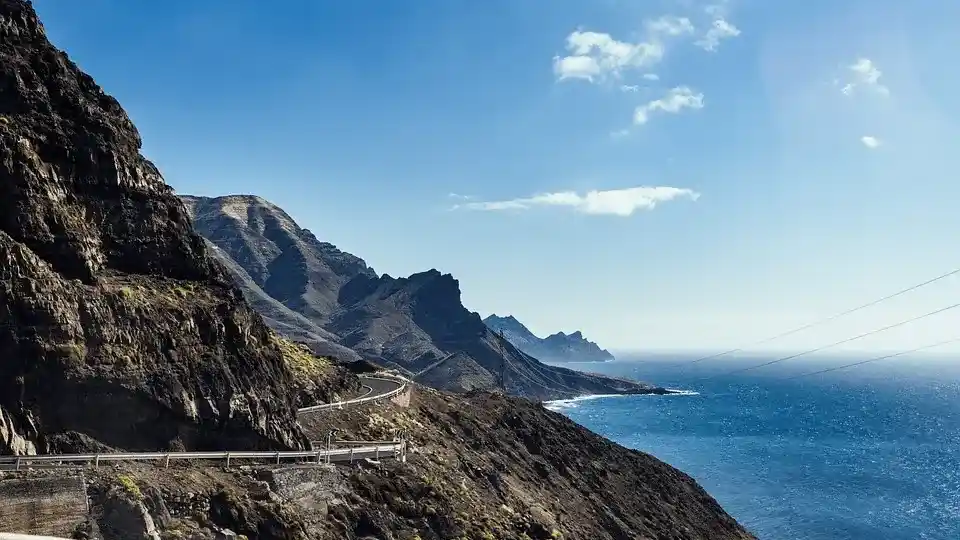 Gran Canaria is breathtakingly beautiful! With an average temperature of 26.4°C, this Canary Island gem is the perfect place to soak up the sun and explore stunning landscapes. Gran Canaria has everything from golden sand beaches to rugged mountain ranges. You won't run out of things to see and do in this city either, thanks to its rich culture and delectable cuisine.
Whether you're looking to hike or simply lounge on the beach, Gran Canaria is the ultimate destination for relaxation and adventure.
7) Kos, Greece (26 °C)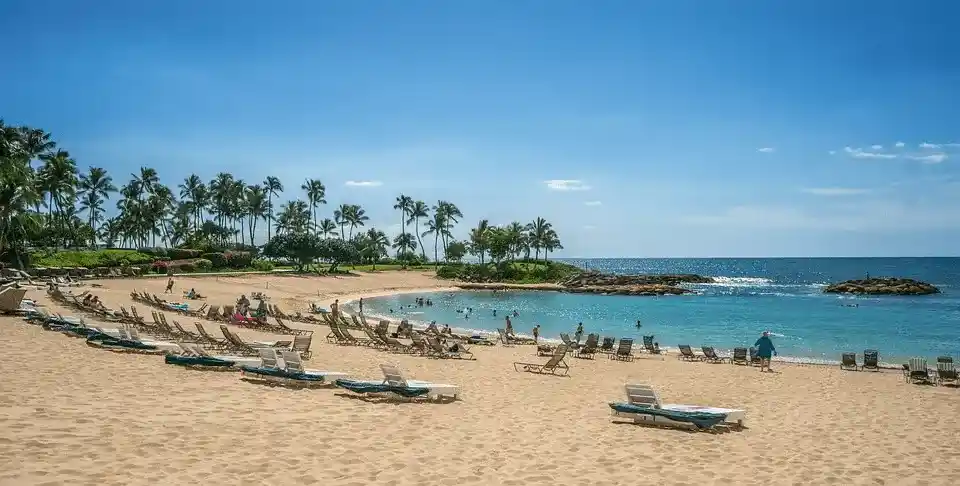 The charming Greek island of Kos. The more we talk about this place, the less it will feel like we said anything. This place is amazing, and you must take our word for it. Kos is the ideal location to experience the mystique of Greece because of its average temperature of 26°C.
Kos will make you happy whether you want to explore historic sites or unwind on lovely beaches. Moreover, with its vibrant nightlife and warm hospitality, you'll feel right at home on this beautiful island. From streets lined with charming cafes to landscapes that will take your breath away, Kos is a destination that's not to be missed.
8) Rio de Janeiro, Brazil (26 °C)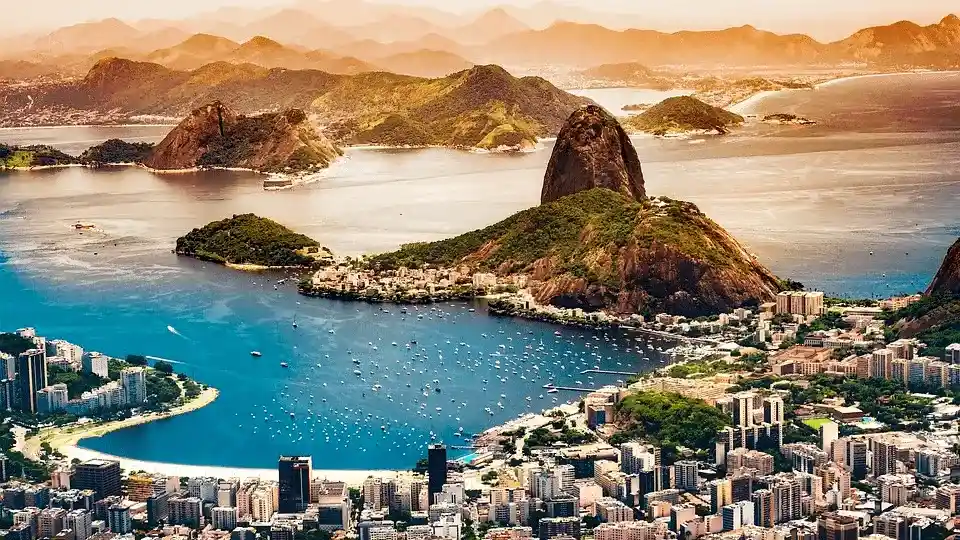 Rio de Janeiro will steal your heart because it is as hot as it is lively. This Brazilian paradise is perfect for escaping the autumn chill because it has an average temperature of 26°C. That's not all; Rio de Janeiro offers stunning beaches and delicious cuisine.
Additionally, you can dance the night away to the sounds of samba because the locals love dancing. Don't forget to enjoy the breathtaking views or simply relax on one of the city's iconic beaches. We can say without any doubt that Rio De Janeiro has a rich cultural heritage and warm hospitality.
9) Algarve, Portugal (23.2 °C)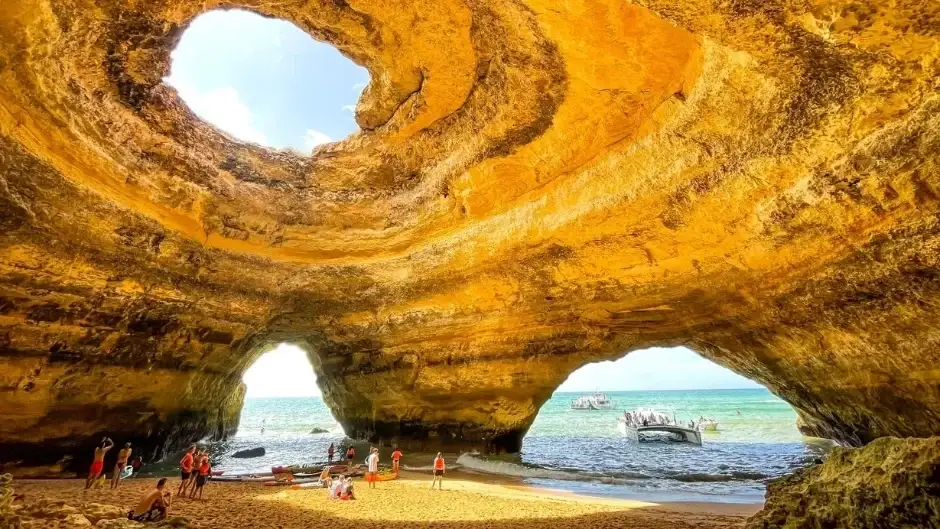 This sunny spot in Portugal has an average temperature of 23.2°C, so you can wear your shorts and soak up some vitamin D. But the best part? The Algarve is packed with fun things to do, from surfing on some of Europe's best waves to exploring historic fortresses.
Not to mention the exquisite food; anyone for some fresh seafood? The Algarve is the ideal location to get away from the pressures of daily life and enjoy some much-needed relaxation because of its laid-back atmosphere.
10) Rome, Italy (22.4 °C)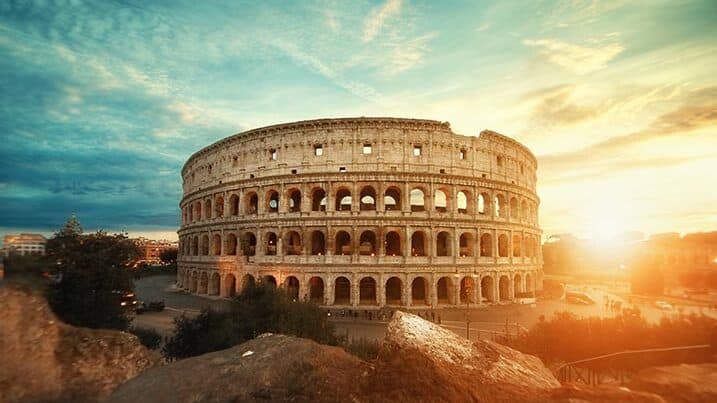 Are you looking for a destination that's hot in more ways than one? Then look no further than Rome! With an average temperature of 22.4°C in October, this iconic Italian city is perfect for exploring ancient ruins and soaking up some serious culture. Imagine wandering through the Colosseum, throwing coins into the Trevi Fountain, and enjoying a slice of pizza in a quaint piazza. It sounds amazing, right?
And with its vibrant nightlife and buzzing atmosphere, Rome is a destination that's sure to keep you on your toes. So why not book your trip now and experience all the magic that this city has to offer? Trust us, you won't regret it!
Book With Emenac Travel Now To Avail All The Amazing Offers
Are you ready to jet off on an amazing adventure but worried about breaking the bank? Emenac Travel has got your back. With our unbeatable offers, you can book your dream holiday and save some serious cash. Just think about it: discounted flights, affordable accommodations, and exciting activities that won't leave your wallet feeling empty. Whether you want to explore Cancun or Rome, Emenac Travel can help make your dream holiday a reality.
And the best part? Booking with Emenac Travel is a breeze because, after just a few clicks, you're on your way to paradise. Plus, our customer service team is there to answer any questions you may have along the way. So what are you waiting for? Don't miss out on these amazing offers; book with Emenac Travel now and get ready for an unforgettable experience!
Long Story Short
October is the perfect month to escape the routine of everyday life and explore new destinations. From the sunny beaches to the vibrant cities, there are so many amazing hot and cheap destinations to choose from. And with the help of Emenac Travel's amazing offers, you can experience all these amazing places without breaking the bank.
There is a place out there that is ideal for you, whether you want to rest or go surfing. So go out there, enjoy yourself, and make lifelong experiences that you'll treasure forever!