Home / Which Greek Islands Can You Fly Direct To From London?
Are you dreaming of sunny days, stunning blue seas, and a bit of history on your next vacation? Well, the Greek Islands might be just the place for you. Don't worry because we have all the information you will need. This blog will talk about Greek islands with direct flights from London. So, get ready for your best island adventure ever. Virtual one, of course.
How To Get To The Greek Islands From London?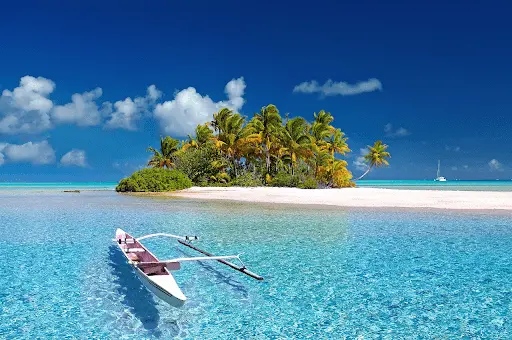 You have some amazing and cheap options if you're in London and are looking for a getaway. You can catch a direct flight to several Greek Islands. That means no extra layovers, just straight to paradise. One of the easiest ways to start your Greek island adventure is by flying directly from London to Athens. You can easily catch a ferry from there to famous islands like Mykonos, Santorini, and Crete.
If you aim for a more direct route to the islands, look for flights straight to popular island destinations. Book your flight and prepare for the best adventure ever.
Greek Islands That You Can Fly Direct To From London
Let's start with our favourite destinations!
1) Corfu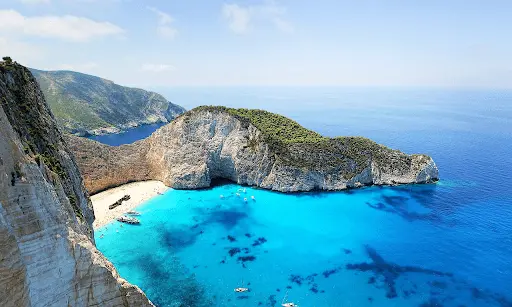 So, picture this: stunning green landscapes, old towns, and beautiful beaches. Corfu is like a dream come true! Getting from London to Corfu is a breeze. You can hop on a direct flight without layovers or extra stops. You'll go straight from London to Corfu. Corfu Town is a vibrant hub filled with culture, shops, and delicious food.
It's a place where you can soak up the local atmosphere, and it's like stepping into a different world altogether. So, it is safe to say that Corfu has it all!
2) Crete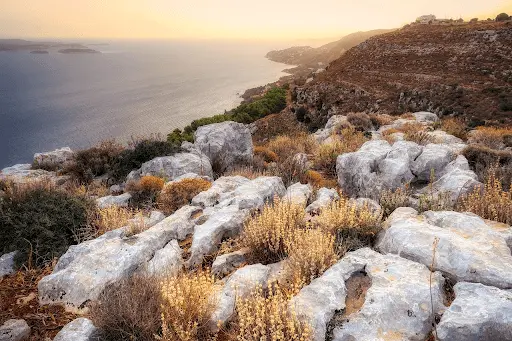 Crete is the largest Greek island. It also has beautiful beaches that can be the perfect destination for your Instagram feed. Whether you're into getting a tan or making sand castles, you'll find the perfect spot here.
Chania is legit one of the prettiest villages in Crete. It's got these super cute narrow streets and buildings that are all bursting with amazing colours. And if you're looking for nightlife, Heraklion will never disappoint. This city also knows how to party with its vibrant clubs and bars.
3) Kefalonia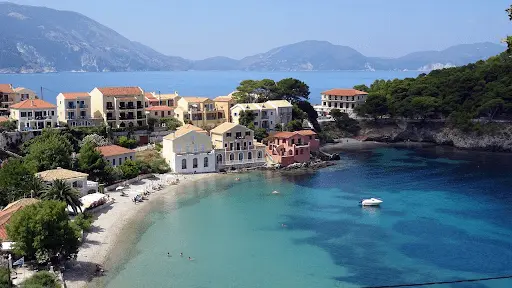 Kefalonia is a real paradise for beach lovers and nature enthusiasts. It's also home to charming villages like Assos and Fiscardo. These picturesque places resemble a postcard with their colourful houses and scenic surroundings. Moreover, you can eat delicious Greek cuisine while you're here. Try some moussaka, souvlaki, or fresh seafood dishes at local restaurants.
So, Kefalonia is the place to be if you're a fan of having fun and taking good instagrammable pictures.
4) Lesvos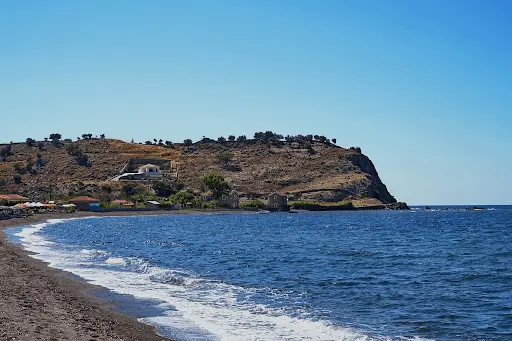 Lesvos is lit, and we can't write it any other way. You'll totally get a taste of real Greek culture and super friendly vibes there. Moreover, you must check out Mytilene, the island's capital, because it's the bomb! You can roam around the streets, soak in the history, and even do a little shopping spree. It's all sorts of awesome!
And, of course, your taste buds are in for a treat. Lesvos has like, tons of yummy local foods to try! Make sure you taste those super cool traditional Greek dishes and enjoy all the island's awesome flavours.
5) Mykonos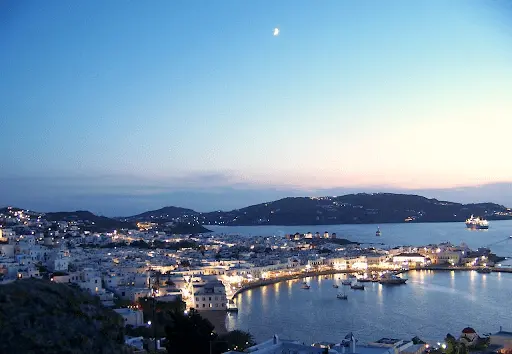 Mykonos is, like, totally famous for its amazing beach clubs! The music there never stops, and the vibe is totally electric! But wait, there's more to Mykonos than just partying! This place is seriously awesome. You won't believe it, but their beaches are super cool! You can just chill in the sun, have a total blast splashing in the clear water, and soak up all those awesome vibes during the day.
However, when the sun sets, the real fun begins! The nightlife in Mykonos is amazing. There are countless bars, clubs, and restaurants. Whether you're into dancing the night away or enjoying a delicious meal with an ocean view, Mykonos has it all.
6) Rhodes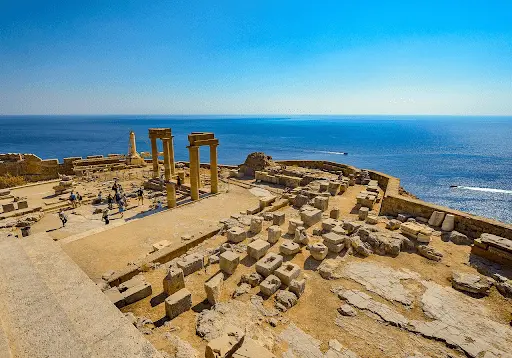 Rhodes is well-known for its medieval Old Town. Imagine strolling through ancient cobblestone streets surrounded by centuries-old architecture. But history isn't the only thing on offer. Rhodes also boasts pristine beaches that are perfect for swimming and sunbathing. You can relax on the sandy shores and cool off in the crystal-clear waters.
If you're all about exploring, these super cool ancient ruins are to check out in Rhodes. And the food in Rhodes is a total game-changer. You must hit these cute local tavernas to munch on some seriously yummy Greek food.
7) Samos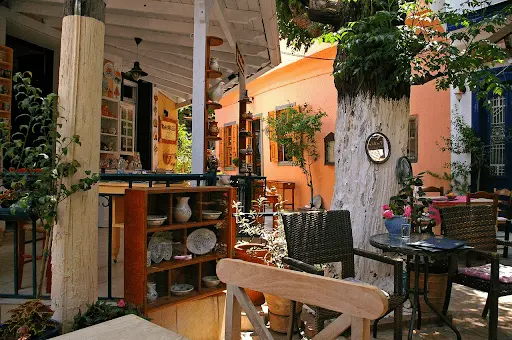 Samos is famous for its super lush vineyards, where they grow the most amazing grapes for Samos wine! You can even taste some local wine. But that's not all Samos has to offer. The island has the best beaches; we know you will love them. In fact, they are safe, too. The crystal-clear waters are a real treat.
8) Santorini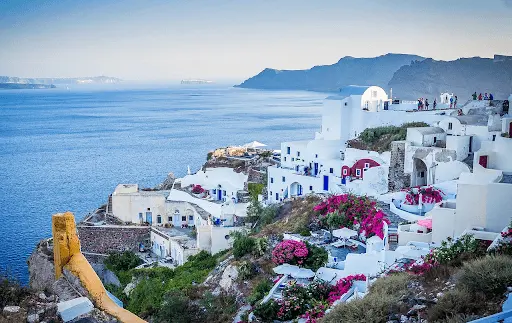 When you explore the island, you'll totally spot those famous blue-domed churches you've seen all over Instagram. And guess what? They're even better in person and we think they would be perfect for your Instagram feed. Moreover, Santorini is crazy unique because its beaches are made from volcanoes.
And if you're all about those romantic vibes, Santorini is the ultimate destination. This island is so charming, with the most breathtaking views ever, and the Greek food is like a flavour explosion in your mouth!
Find Greek Islands With With Emenac Travel
You might wonder, "How do I find these direct flights to the Greek Islands from London?" Enter Emenac Travel! We're your trusty travel companions on this amazing adventure that you are about to take.
Greek Islands with Direct Flights from London: We've done your homework. Discover the Greek islands that offer direct flights from London. Our staff is here to help you in every step you take. Just give us a call and let the magic happen.
Greek Islands with International Airports: We've got the inside scoop on Greek islands with international airports, ensuring you can jet off directly from London without the fuss of multiple layovers.
Wrapping Up
Your dream of exploring the Greek Islands is just a direct flight away from London, thanks to Emenac Travel. Let us know everything about your getaway, and do send in pictures! So, pack your bags, find that perfect direct flight, and let the island-hopping adventures begin!